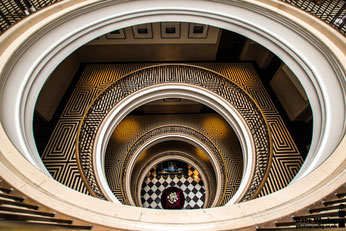 In Auguest, I celebrated #WorldPhotographyDay at The Edinburgh Grand.
The building was originally the headquarters of the Royal Bank of Scotland until they moved premises. Since then, the building has been transformed into luxury serviced apartments.
The afternoon started with a talk and presentation by professional photographer, Kevin McCollum (www.kevinmccollumphotography.com). Kevin was employed by the owner to document the restoration and refurbishment from start to finish. Many of his images of the process can be seen throughout the building.
After the talk, we had the chance to explore the building for ourselves including the stunning atrium, one of the apartments and the old bank vaults.
Many thanks to Kevin, Gavin and the rest of the team at The Edinburgh Grand.
(www.lateralcity.com/property/the-edinburgh-grand)
Here are a few shots from the afternoon.